What is a design code for self-build plots?
In a nutshell, a design code for self-build plots is a set of design guidelines.
Gravenhill in Bicester, Oxfordshire, is a good example of a self-build site that has used a design code. See their design code here.
These design guidelines contain information on:
building heights
building area allowed within the plots
heights of outbuildings/hedges/fences
boundary types and materials
building materials to be used and those to be avoided
eco design features
amongst many other possibilities!
These parameters ensure that the development will not end up looking messy. They also offer the self-builder quite a bit of design freedom. Certainly, it will allow for eco-design and future-proofing. Something key to most self-builders' aspirations.
Some example diagrams from design codes that we have produced are shown below.
Read about how a design code is helping to gain permission for self-build plots here.
Ensure a cohesive development
The landowner can control certain parameters, such as maximum heights for buildings, using a design code.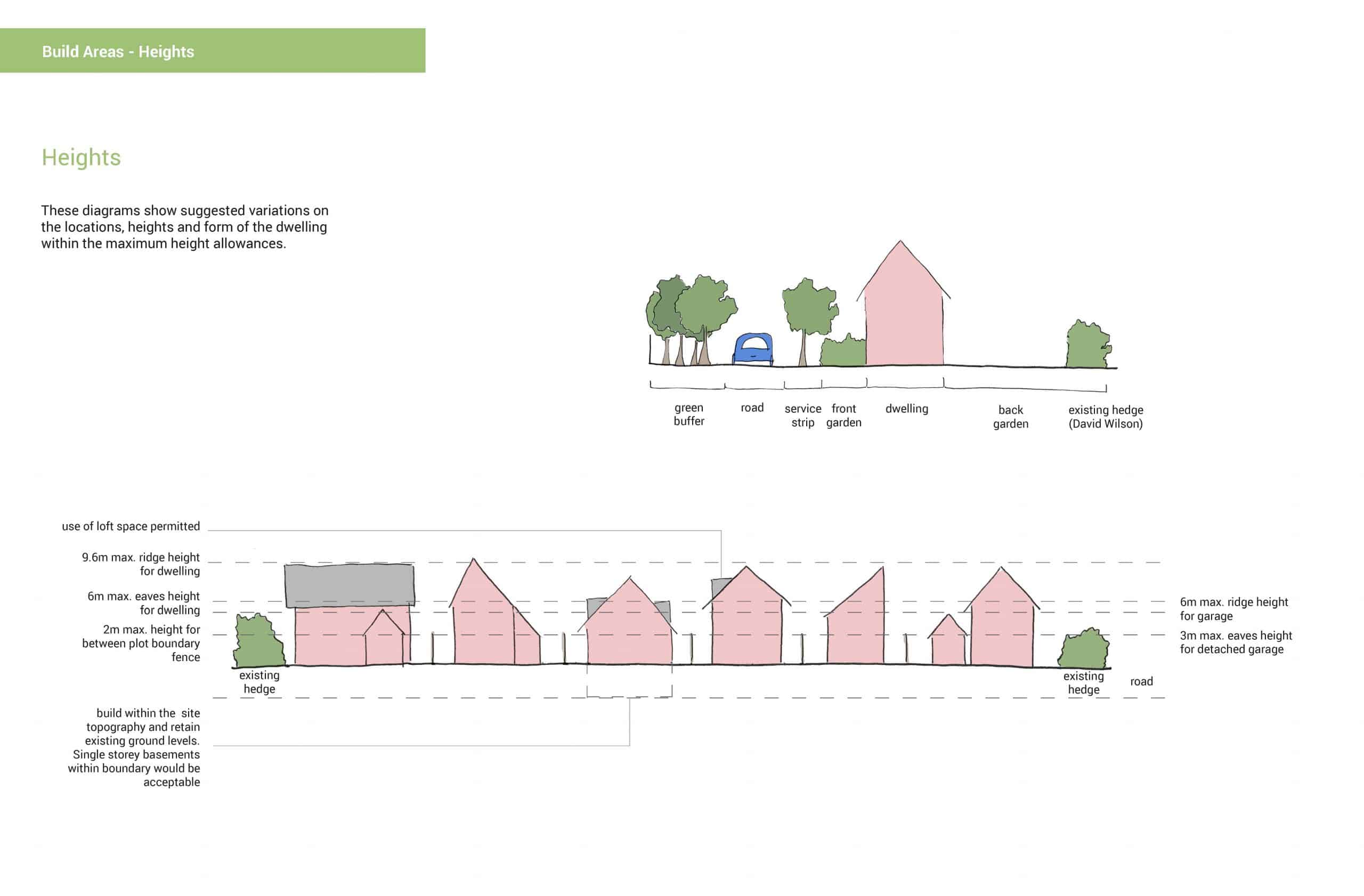 A varied materials palette. (No more endless red brick!)
A materials palette can be set by the landowner. This would usually be influenced by local vernacular buildings (as example shown). But could also be very contemporary.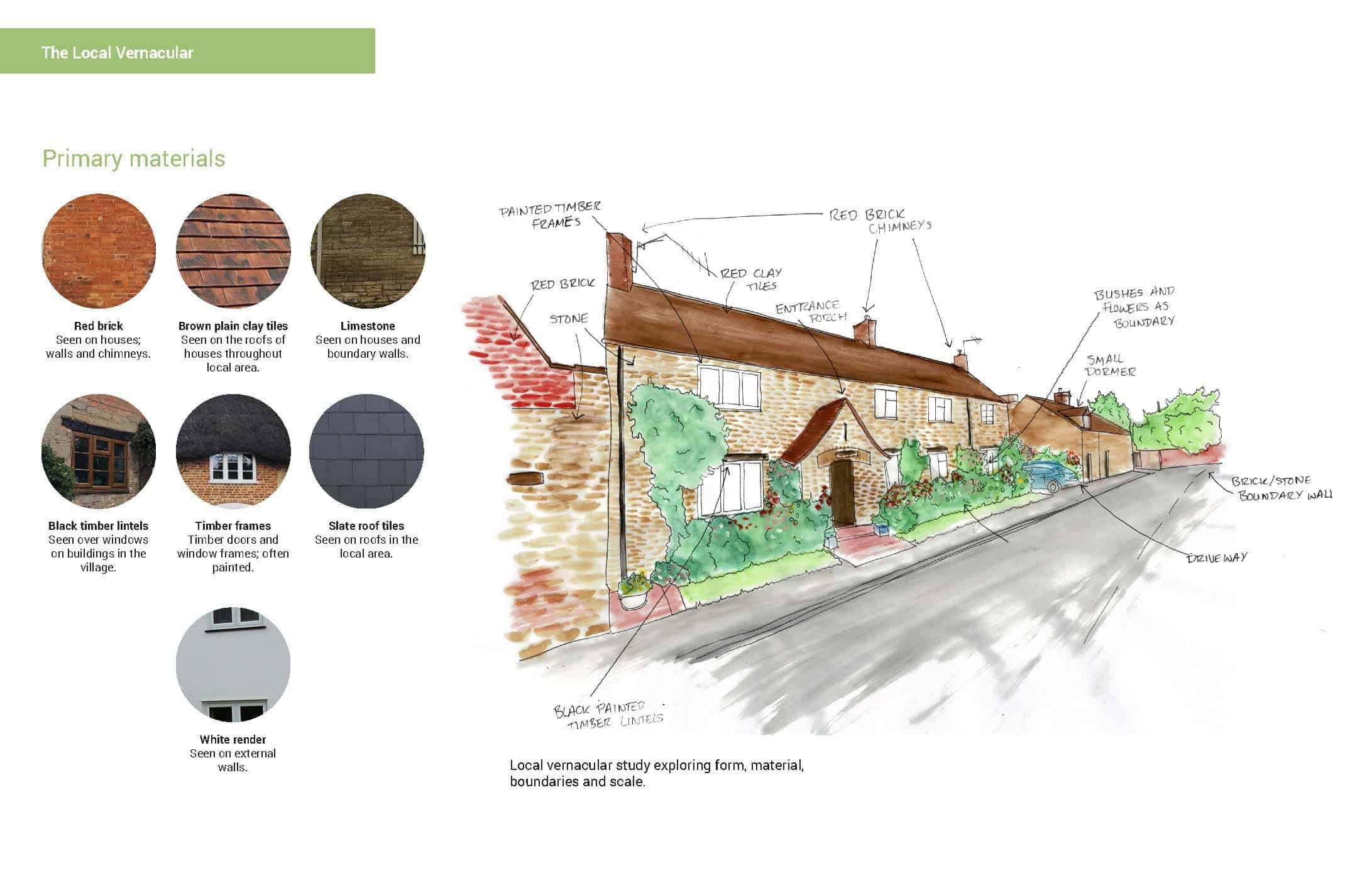 No more bland and boring
Larger sites can be divided into character areas, with identifying buildings. This stops bland, identikit developments. It also helps people to find their way.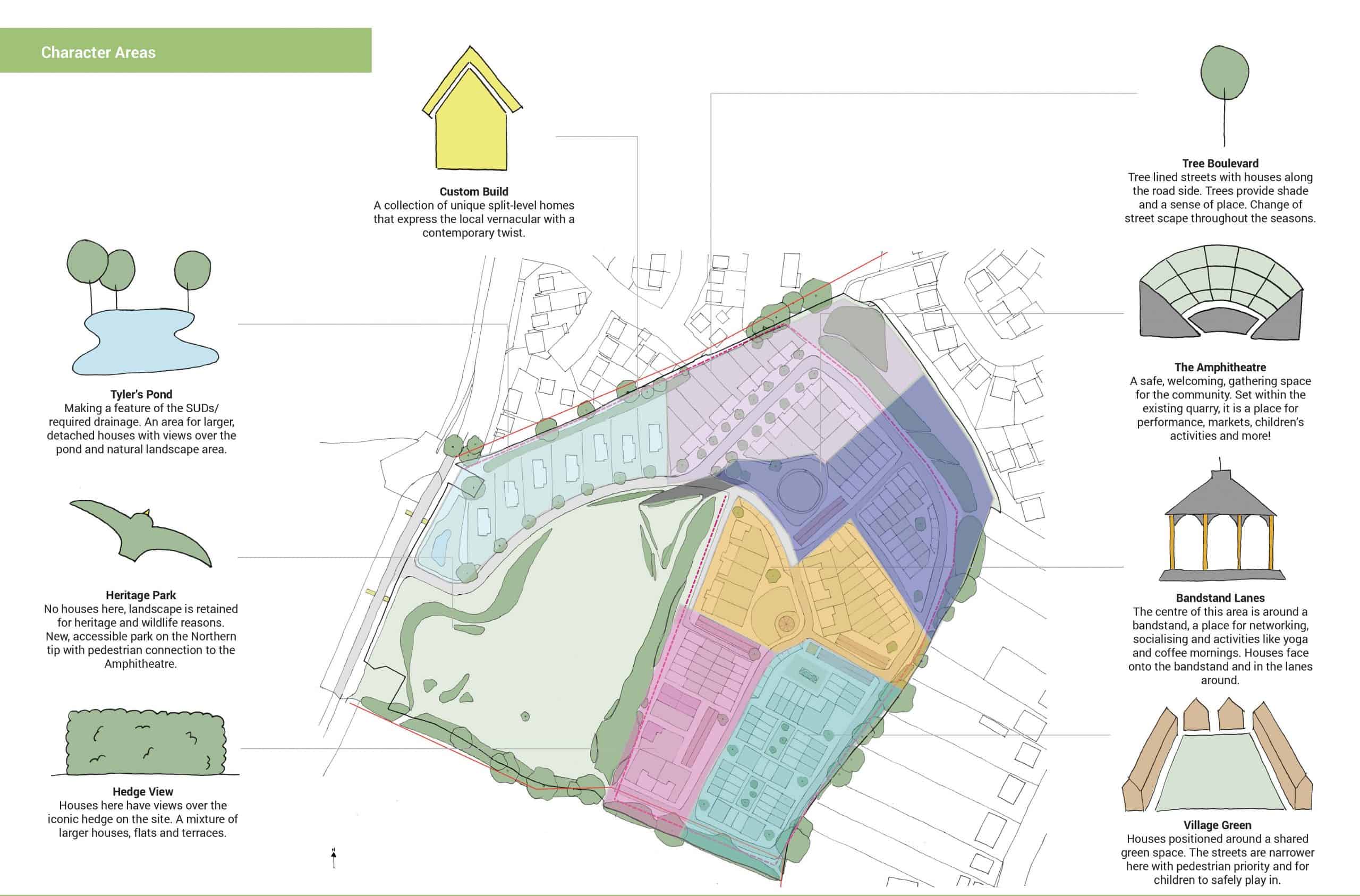 Eco-Design and Future-Proofing of Self-Build Plots
Self-Builders are keen to build a future-proofed home. This means incorporating eco-design features. These can be included within the design code. They will help the self-builder to integrate energy efficiency into their home. The landowner will benefit too, knowing that development on their land will not be making the climate crisis any worse.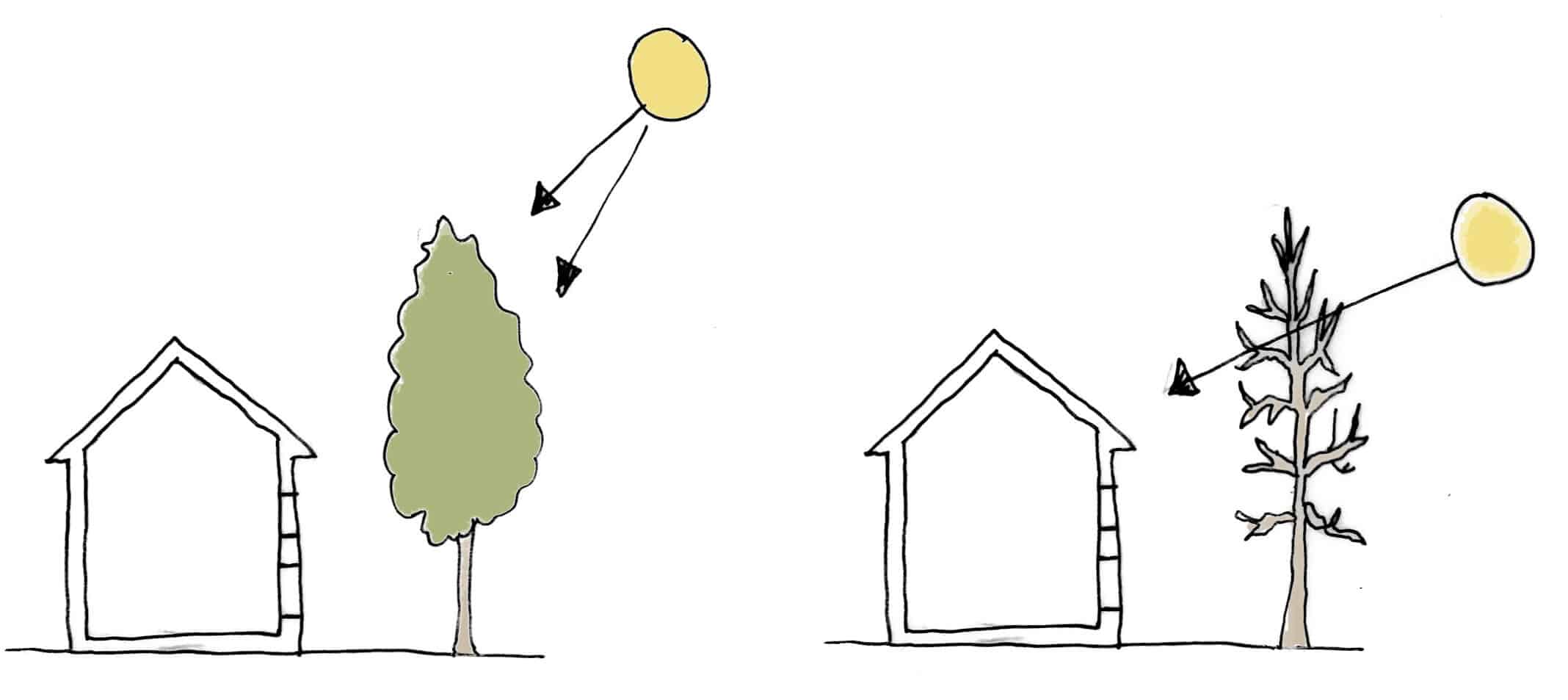 Read about how a design code is helping to gain permission for self-build plots here.