While researching abroad, Clare discovered that no matter what culture you live in, our needs from a home are quite similar. However British perceptions of home are known to be fairly conservative, especially in comparison with more contemporary living styles seen in Europe.
Clare speaking about how the front garden can be the garden and other inspiring housing schemes that challenge British perceptions of home:
Below are 5 case studies taken from Clare's book highlighting some interesting challenges to these views, with better quality housing as the result.
Last year, the RIBA ran an exhibition called "At Home in Britain: Designing the House of Tomorrow", that explored how three common types of home (cottages, terraces and flats) can be reimagined for modern living. The challenge of updating these familiar housing types involves a response not only to a housing crisis, but also a crisis of identity. Home is not just where we are, but who we are.
As our lifestyles change, so do our perceptions of "home". In her new book, Contemporary Vernacular Design, How British Housing can Rediscover its Soul, Clare Nash investigates a number of housing designs that take a familiar concept or design feature and adapt or update it to meet current needs and desires.
So what are British perceptions of home and how do the below housing schemes challenge them?
Open-ended gardens
Why does a garden have to be enclosed on all sides?
Gillard Associates' Great House Farm is a terrace of homes with open-ended gardens, joined by a communal green space beyond. The chance encounters and easy interactions created by removing a barrier have generated a lovely sense of community.
Why do garages all have to be individual and accessed by separate drives?
This requirement for privacy and ownership by the British public creates the unattractive sea of tarmac we see in most new-build housing schemes today. But it needn't be like this. The open and shared garages at this housing scheme, offer opportunities for people to get to know each other, to strengthen the community, something we know reduces crime and improves happiness and wellbeing. It also provides more efficient use of space, something badly needed with our growing population.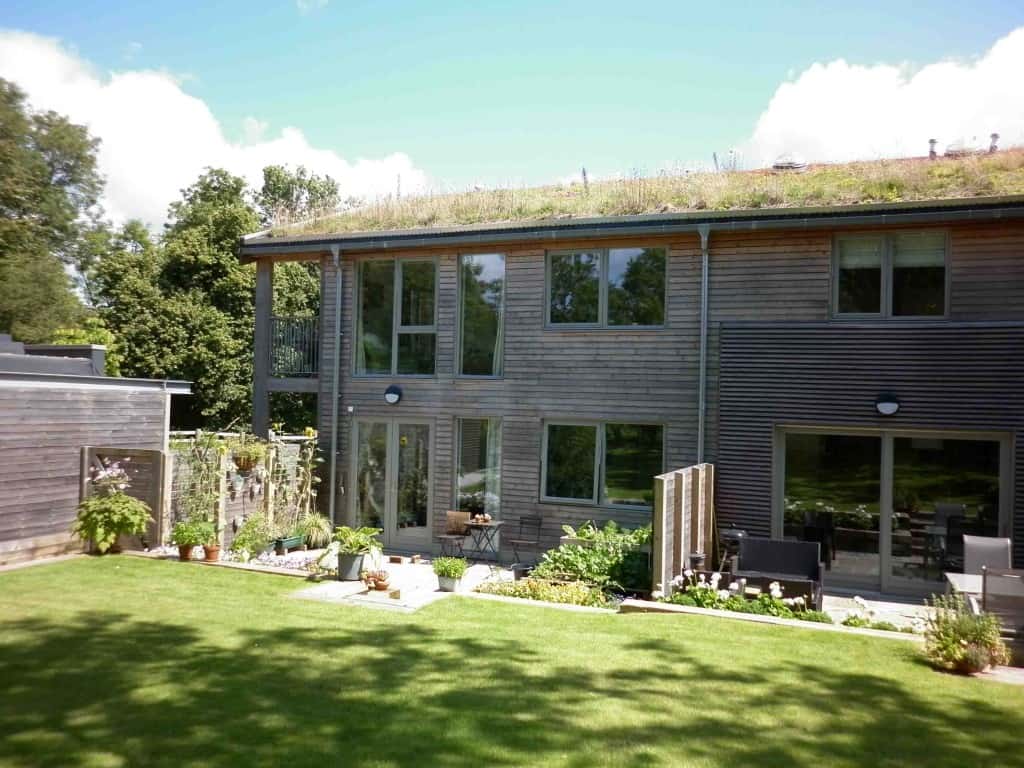 The front garden is the garden
Outdoor space is often considered secondary to the indoor space of the "home", and many modern forms of housing do not have the option of a garden, especially in urban environments. Mole Architects' Broadland houses in Fulmodeston only have front gardens, with little "sentinel" bike sheds acting as gatehouses facing the street. Bringing the main outdoor space to the front of the house is a simple and subtle way of not only respecting traditional local house layouts, but also challenging any distrust or reclusiveness that could damage the social aspects of the scheme.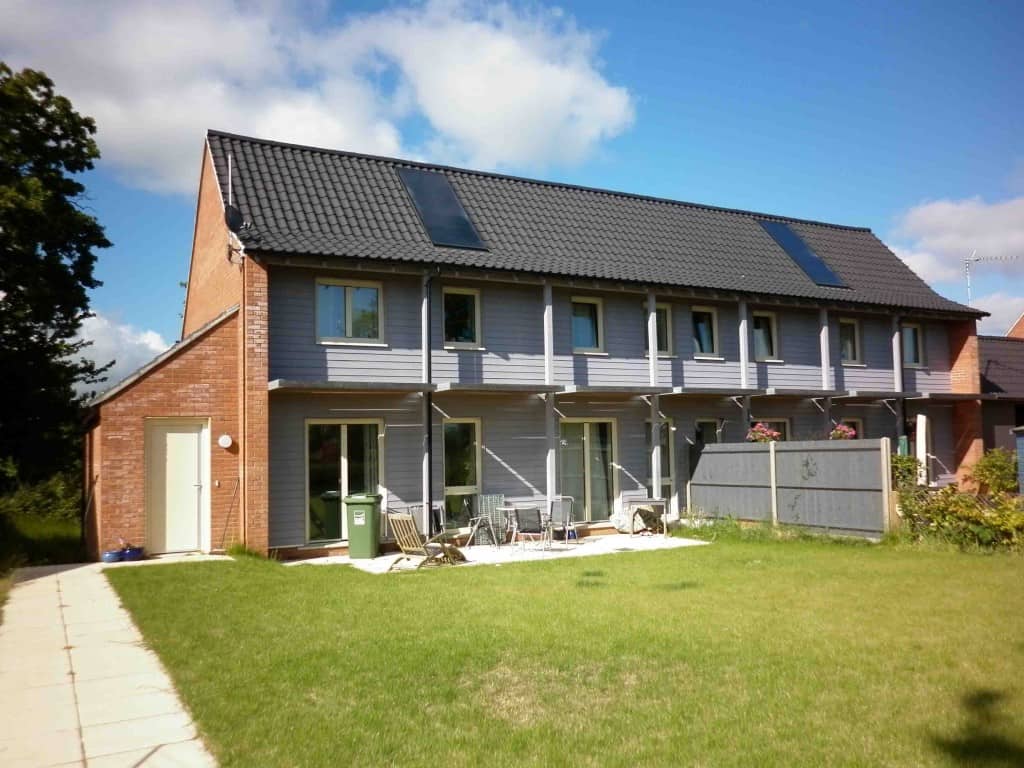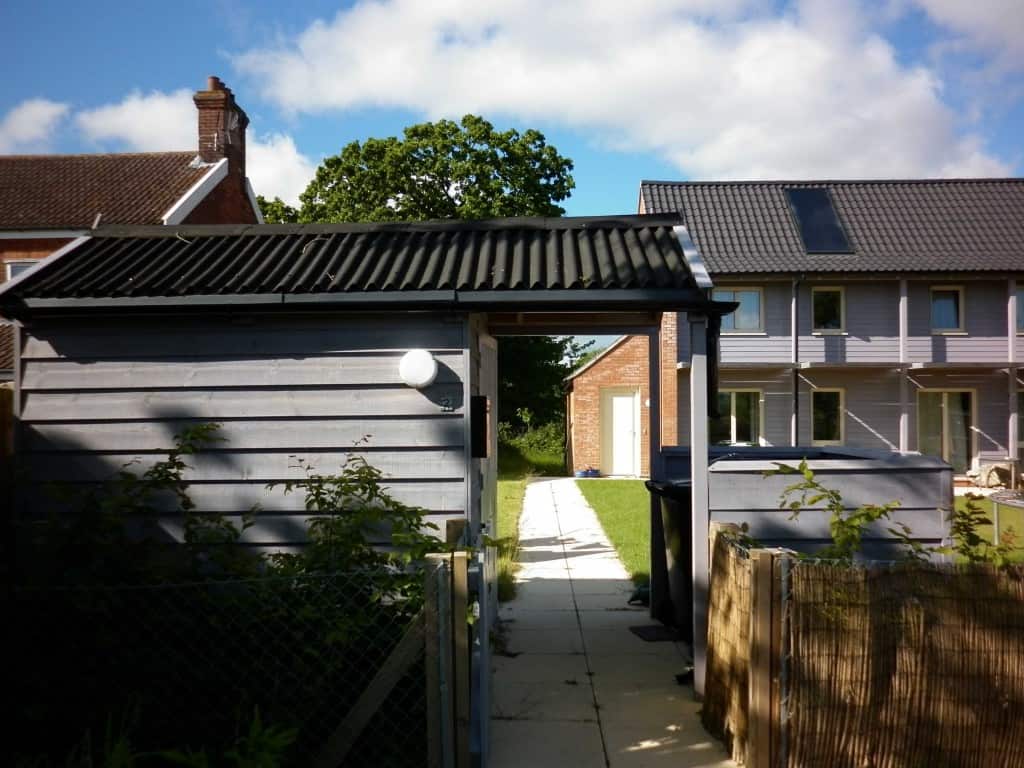 Communal green space improves security & combats loneliness
Patel Taylor have used outdoor space in their Courtyard Housing in Barking as a way of overcoming the stigma associated with bungalows, especially for the elderly. Each house has its own south-facing private courtyard – a small space for the residents to stamp their own identity on and enjoy. In the centre of the scheme is also a communal green space, visible from the private courtyards and resident's living rooms. This combats loneliness and brings a sense of space to an area of quite high density. It also increases security due to easy surveillance opportunities.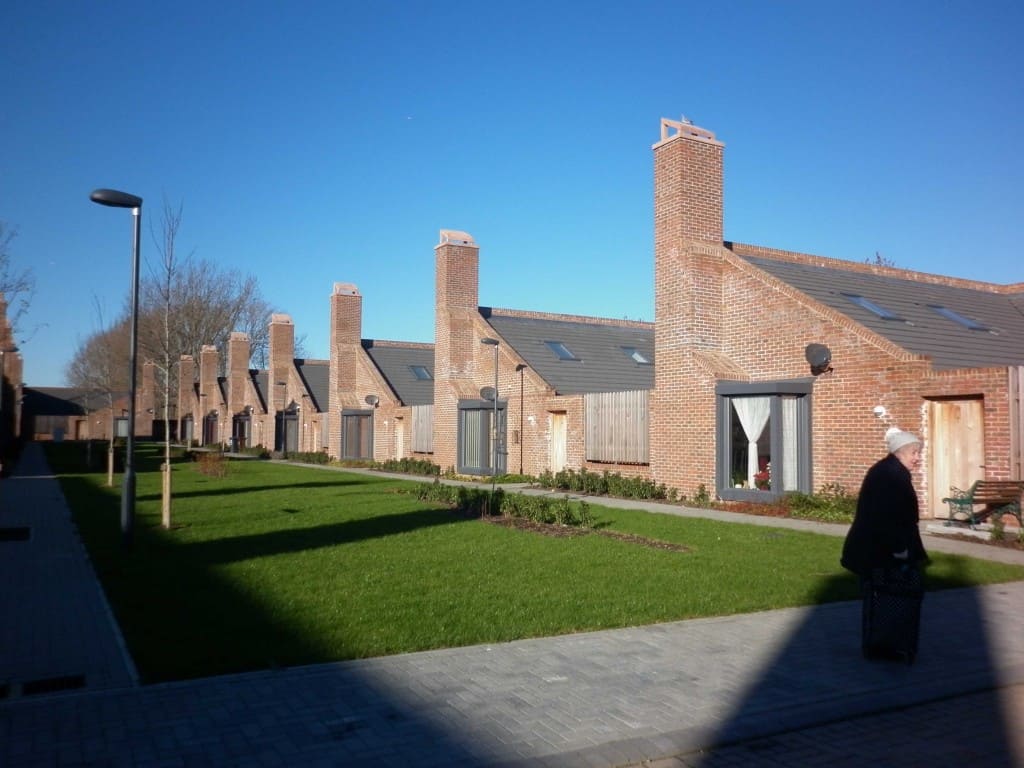 Challenging traditional housing form
Faced with the challenge of designing something urban yet homely, Mæ Architects took the concept of the typical semi-detached house and tinkered with it in their housing scheme "The Guts" in Manchester. To achieve density and room for parking, the houses are turned 90 degrees, spanning the length rather than the width of the plots. These create the 'back to back' terraces seen below, themselves providing not only parking but also roof terraces. Not usually a feature of social housing, the roof terraces add something special, normally only possible for the self-builder. A direct result of thinking outside of the box and challenging British traditions.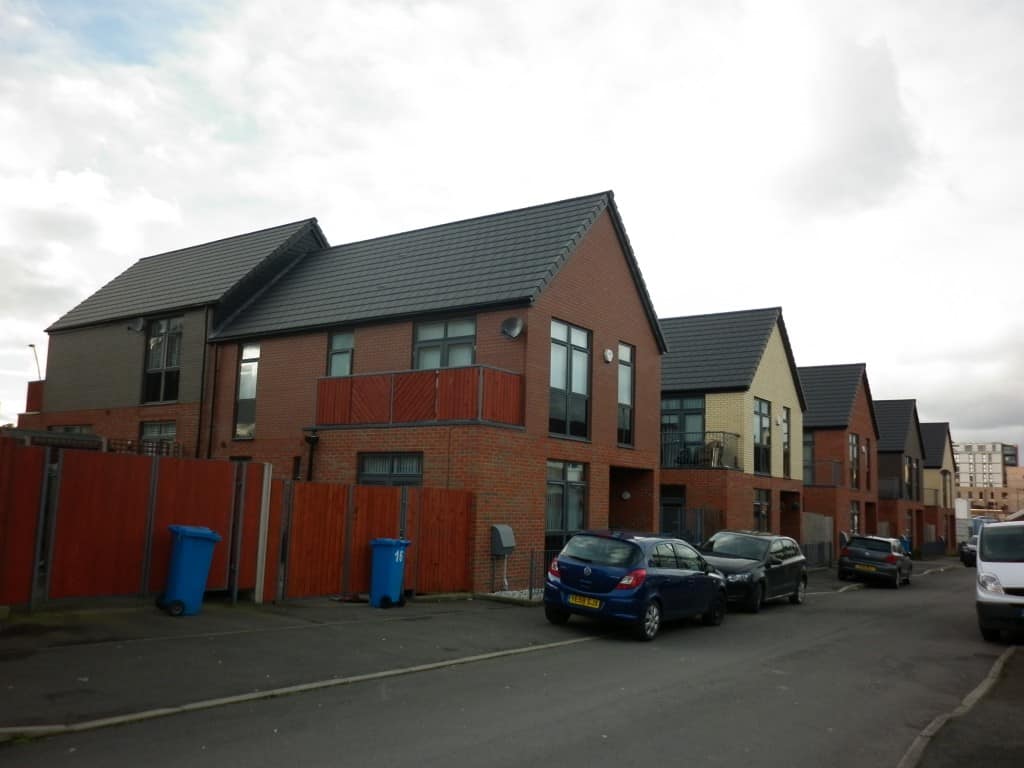 No more plastic chimneys please
Our over the top conservatism has sadly created a world where planners require chimneys and developers provide plastic ones, a huge waste of resources and only adding to the superficial nature of new-build box homes that litter the edges of suburbia. We are missing an opportunity to improve well-being. At "the Triangle" in Swindon, Glenn Howells Architects took the instantly familiar typical terraced house and gave it a huge eco-upgrade. The chimneys are used to reduce overheating and provide fresh air using the chimney for passive stack ventilation (where heat rises and causes the air to circulate). There is no doubt that real chimneys (not plastic) do improve the appearance of homes, particularly terraces, but it is daft to include them purely for aesthetic reasons. The Triangle scheme offers the benefits aesthetics and improved health. One of the residents interviewed for Clare's book said that his asthma had almost disappeared living in a fresh air environment.
In addition, a low-impact, high-performance building fabric (Tradical Hemcrete® and lime render), combined with enlarged windows and ceiling heights, has produced a recipe for terraces with a "classic" appearance and a high level of comfort and satisfaction. Outdoor space is again a major factor in the success of the scheme. The landscaping strategy by Studio Engleback includes sustainable drainage, water harvesting and food production, raising the value of the housing both financial and social terms.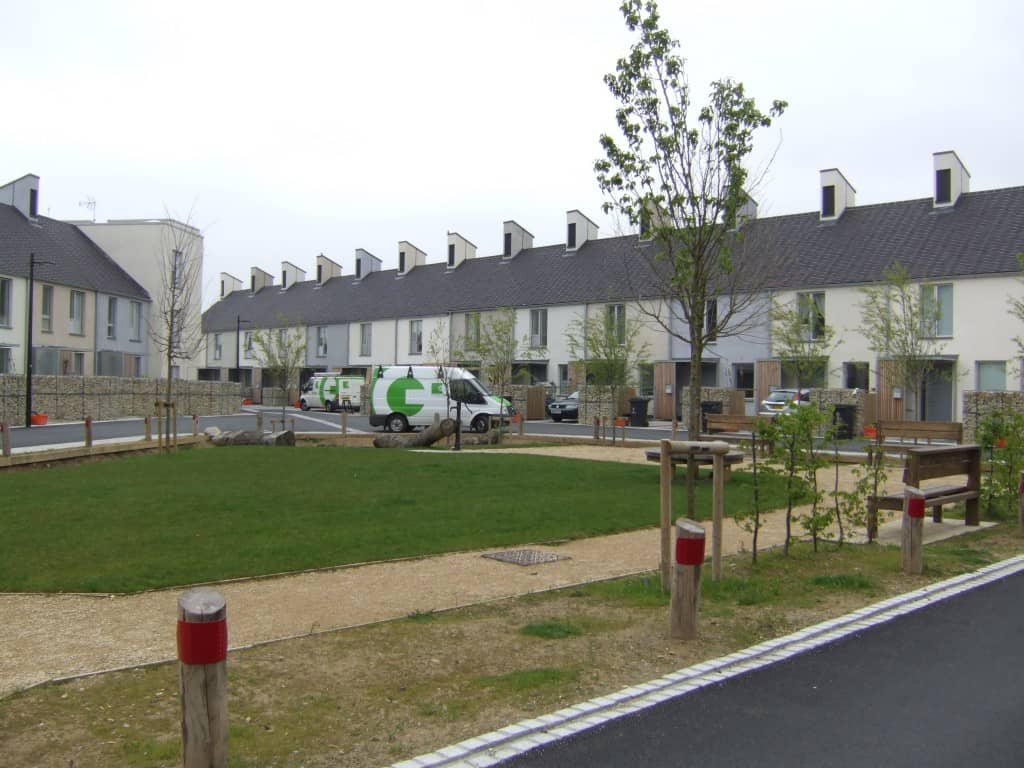 All these schemes have used familiar representations of "home" as their starting points, but reinterpreted them through a contemporary lens. This is the essence of Contemporary Vernacular architecture, and something the team at Clare Nash Architecture Ltd hope to see much more of in the future!