Energy Efficient Rural Design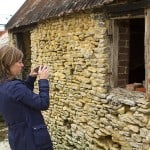 What kind of project are you hoping to achieve? Perhaps a contemporary vernacular housing development or a barn conversion or a listed home alteration. An ecohouse self-build or a market town cafe change of use from a shop. Or perhaps an energy efficient extension that adds value to your home.
Clare Nash Architecture Ltd specialises in energy efficient rural design and we can help you with all of the above. Why not sign up to our newsletter at the bottom of this page for free advice on all of these kinds of projects?
In addition there is a lot of free advice on our blog page (don't miss the categories to the right), please feel free to browse through and contact us if you have any queries.
Why not listen to Clare talking about various responses by small developers in the UK and abroad to the challenges of creating modern communities through better housing design here
CNA is based in Brackley, a small market town on the Northamptonshire/Oxfordshire border. We specialise in energy efficient architecture and project management. This means CNA can be involved from the very first concept design, through planning and building control right through to working with builders to final completion. There are different packages available depending on the amount of involvement you require.
Clare Nash Architecture Ltd focuses on people, climate, location, sustainable and beautiful materials to produce buildings that sit well in their surroundings and suit the people who reside in them.

Here is a real story that might help you decide if you should buy a barn to convert…. Jake and Amy* had been dreaming of…

Contemporary Vernacular Architecture should never be about 'Pastiche', here's why… Above: Broadland Housing by Mole Architects What is Pastiche? There is much stigma around the…

Co-housing doesn't have to mean living in each other's pockets – it's about the spirit of co-operation This is the third part of the Co-housing…