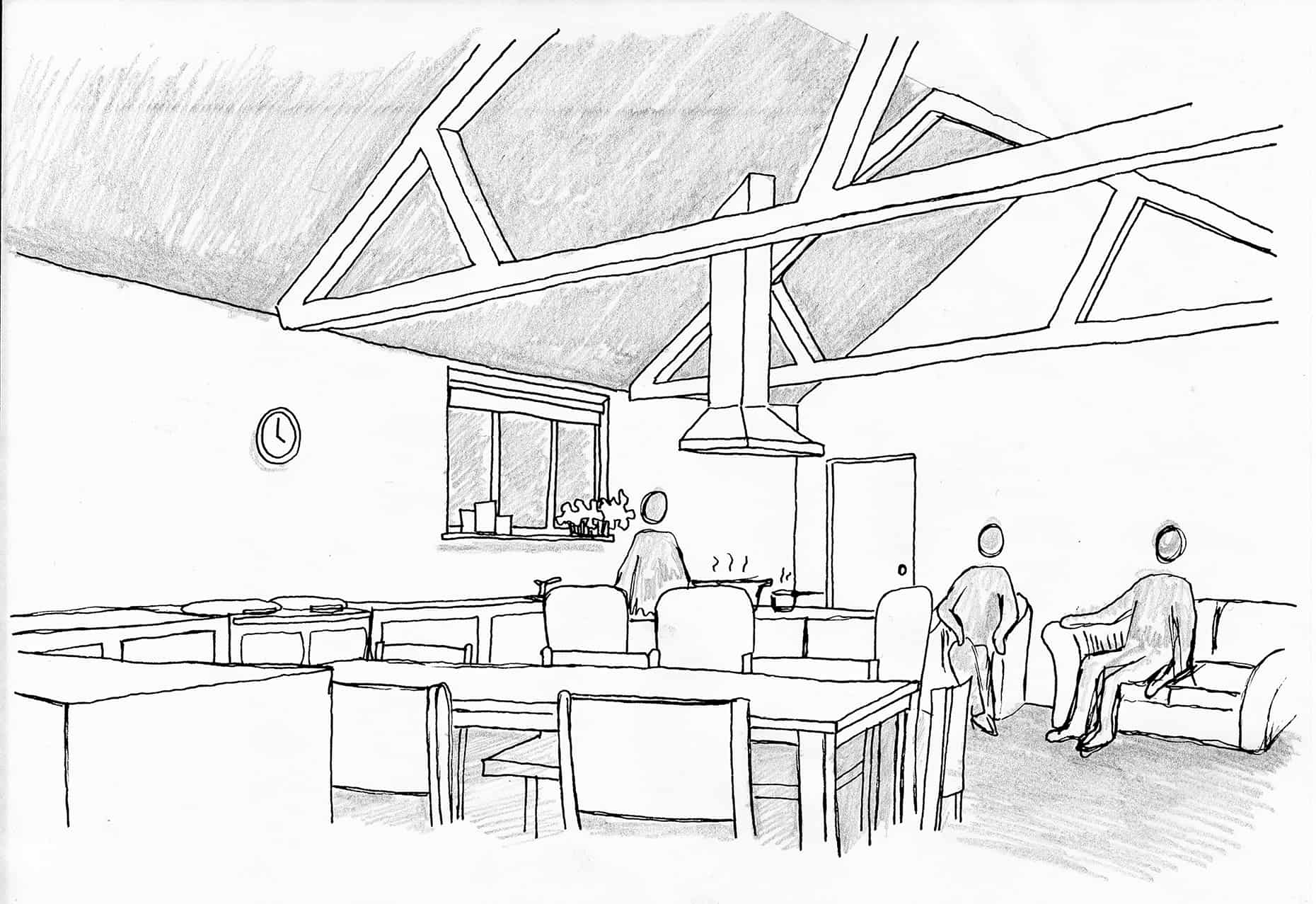 Here is a real story that might help you decide if you should buy a barn to convert….
Jake and Amy* had been dreaming of building their own home for a long time. One day, while walking their favourite route through a nearby village, they saw a for sale sign on a barn. A quick google revealed it was for sale at auction and an open day was coming up.
They were really excited about the possibility of living in a barn conversion
and even more so in a place they loved so much.
However, at the open day, there were lots of other interested parties scribbling notes and talking in hushed tones. Jake and Amy assumed the others were developers or builders and knew a lot more than they did about the potential opportunities and pitfalls of converting a barn like this one.
They felt out of their depth and unable to move forward.
If they were to go to the auction they feared spending too much. They feared not being able to afford to convert the barn. They feared that they wouldn't be allowed to convert the barn due to planning restrictions.
What a disaster that would be!
Luckily for them they found an architecture firm when researching barn conversions online. They discovered an Appraisal service which put their fears at rest.
The Appraisal service gave them:
Ball park figures for the conversion cost – so they knew they could afford to convert the barn and it gave them a maximum figure to bid at the auction
Research into local planning policies – these showed a barn conversion would be seen favourably by planners in that area
It also highlighted potential build problems (such as drainage and underpinning) as well as solutions to overcome these
The Appraisal meant they could go to the barn auction with confidence.
Jake and Amy were delighted to win the barn with the highest bid and rang up the architecture firm in great excitement and almost disbelief
– now everything was in place for all their dreams to come true!
Since then they have been working with the same firm on designs for their dream home and will be submitting their planning application this month!
If their story resonates with you and you would like to speak to us about our Appraisal service,  please get in touch using the contact page above.
*The names have been changed but the stories are real