Artist's impression of how it will look (not by us sadly)
South Elevation drawing used to gain planning permission
The other barn - sold with planning permission
Two modern barn conversions are an almost 're-build'
This pair of modern barn conversions are owned by two separate clients.  One will live in the converted barn personally, and the other has sold the barn with planning permission for a dwelling.
Both barns are very large, and of a similar floor area (around 370m2), although the barn to the West is more square in shape, and the Eastern one more rectangular.
The barns are unusual.In order to be converted they are almost entirely a 're-build'. We gained planning permission for both of these barns including permission for 'operations and development' associated with the Prior Approval (permitted development approval) that the barns had received.
'Operations and Development' essentially means the re-build of the walls and roof leaving some structure (but the amount of this varied between barns). Some councils do not allow re-building as it is not a 'conversion', but South Oxfordshire do allow this. Their viewpoint seems to be that the structures were already in existence so their re-build (with nicer materials) is actually an improvement as well as providing much needed homes.
We have worked on building control and construction drawings for this project. We have ensured that it will not overheat (despite the large areas of south facing glazing) using our Passivhaus Planning Package software. We have also widened the cavity to allow for extra insulation, so despite the vast area, it will be warm in winter.
The Eastern barn construction is not far from completion.  Watch this space for more news as the build progresses.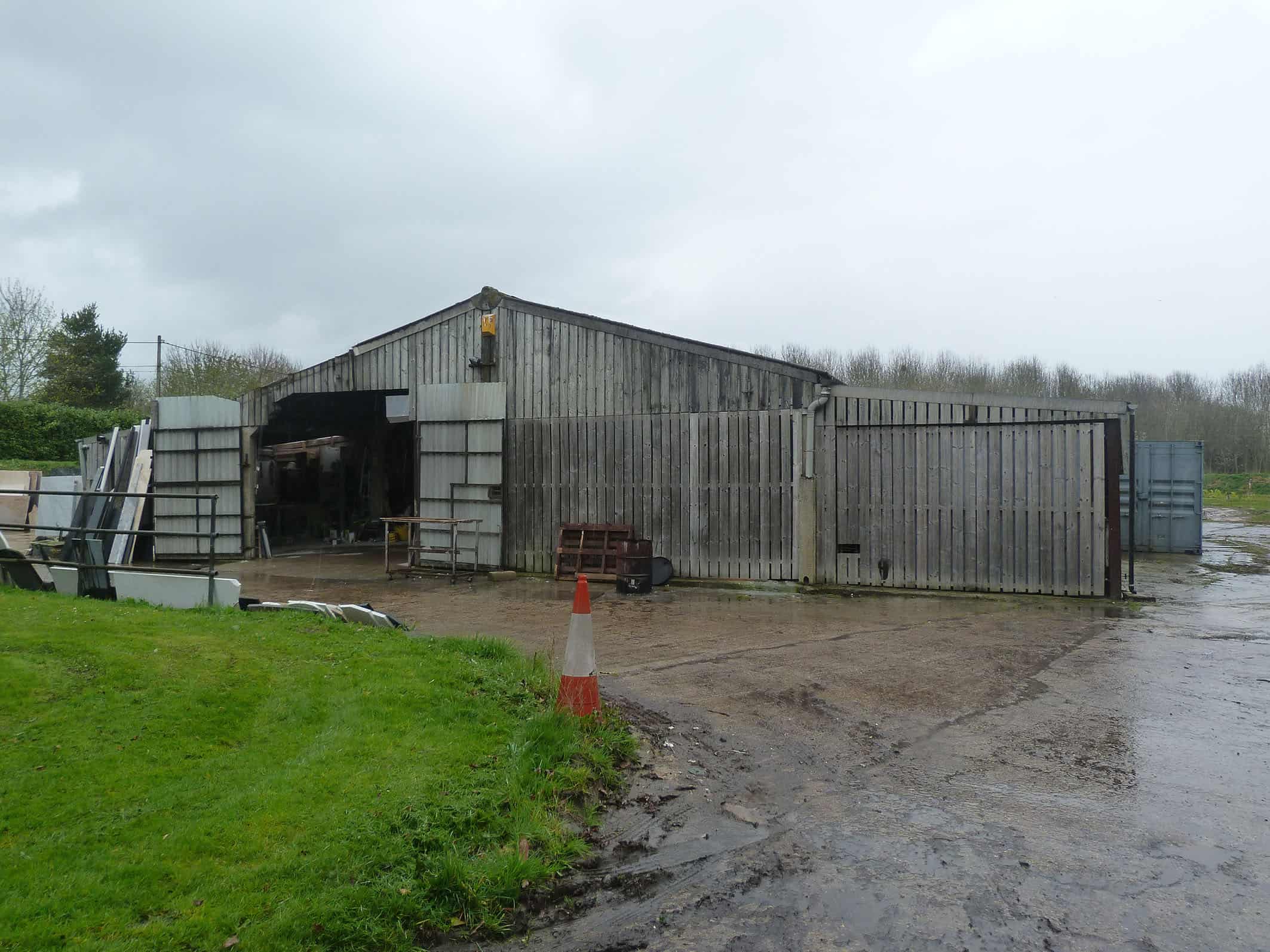 Before – Both barns were of modern type (block and timber). Councils vary on how positive they are on modern barn conversions. Partly because they can require significant alterations and re-build to make them habitable.