A family of four wanted to combine a barn style aesthetic with high levels of energy efficiency. They wanted to create an energy efficient new-build barn style house.
We designed a new-build two-storey dwelling and detached garage to replace an existing bungalow in a very poor state of repair.
Layout Design
Large upstairs windows on the gable ends provide views of the countryside to the North and South. The kitchen and sitting room look out onto the long garden at the back of the house.  The positions of the openings and pitch of the roof are inspired by those of a barn.  The kitchen and sitting room look to the East and benefit from the morning sun.
Energy efficient dwelling
The house achieves very high energy standards, close to Passivhaus, and utilises an MVHR system as well as an air-source heat pump and rainwater harvesting.
The builders and other trades were utterly brilliant and very easy to work with, producing very good quality work. The stone work is particularly lovely. In addition Green Building Store provided an excellent MVHR design and very useful consultancy on airtightness/energy efficiency and build-ability. Paul Jennings of Encraft carried out the airtightness testing to satisfy the SAP requirements and to ensure the MVHR system works efficiently. MVHR (mechanical ventilation with heat recovery) brings in warm, fresh air from the outside. Cool, fresh air coming in, is warmed by the warm stale air going out. This saves energy and provides a very healthy living environment. This is particularly important to the owner who has asthma. Research has shown that asthma symptoms are vastly improved in homes using MVHR.
Contemporary Vernacular Barn Style Dwelling
The new building is a contemporary barn-style home that fits into its rural surroundings. The materials reflect those used in local buildings. Local ironstone is used for the walls, slate tiles for the roofs, and the single-storey extensions at the back of the building are clad in waney edged timber.  The walls are highly insulated –  475mm thick with a 250mm cavity.  This, combined with the heat recovery system, means the client will save on their energy bills and stay comfortable throughout the year.
If you are thinking about building an energy efficient home, get in touch here.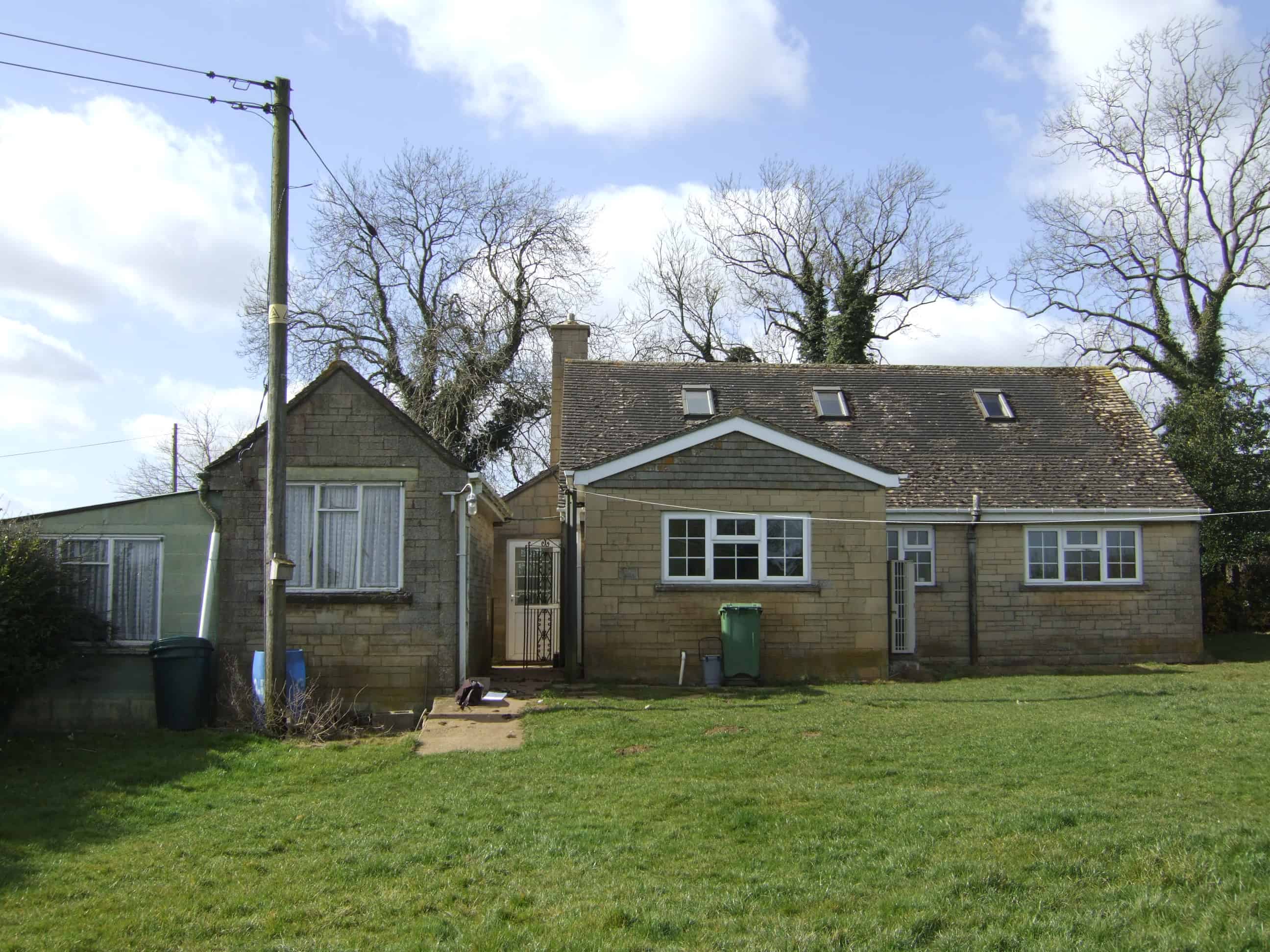 The original bungalow was knocked down and replaced