Proposed view from the road
A project to convert a barn and restore original hovels around an existing yard
This barn conversion and re-build of associated hovels was a tricky project to get planning permission.
Prior Approval Granted
The client had bought an existing barn with prior approval granted for conversion into a dwelling. The barn had formerly been part of a yard with hovels (small single storey open sided barns) forming the edge of the yard. Some of these hovel remains were only a couple of bricks high, while others were head-height. We are pretty good at being creative, but even we couldn't argue that these remains could be converted!
Permission for re-build of the associated hovels
We were able to prove that the hovels had been in existence using historical maps and a written witness statement from the original farmer. Our team also showed that the hovel's reinstatement would be beneficial visually and historically. We prepared quite a significant design and access statement in order to put a strong case to the planners about the importance of reinstating the hovels and yard. Eventually, after many weeks, permission was granted. The hovels will be re-built in their original form, but with openings filled with glazed doors and the yard made into an attractive courtyard garden.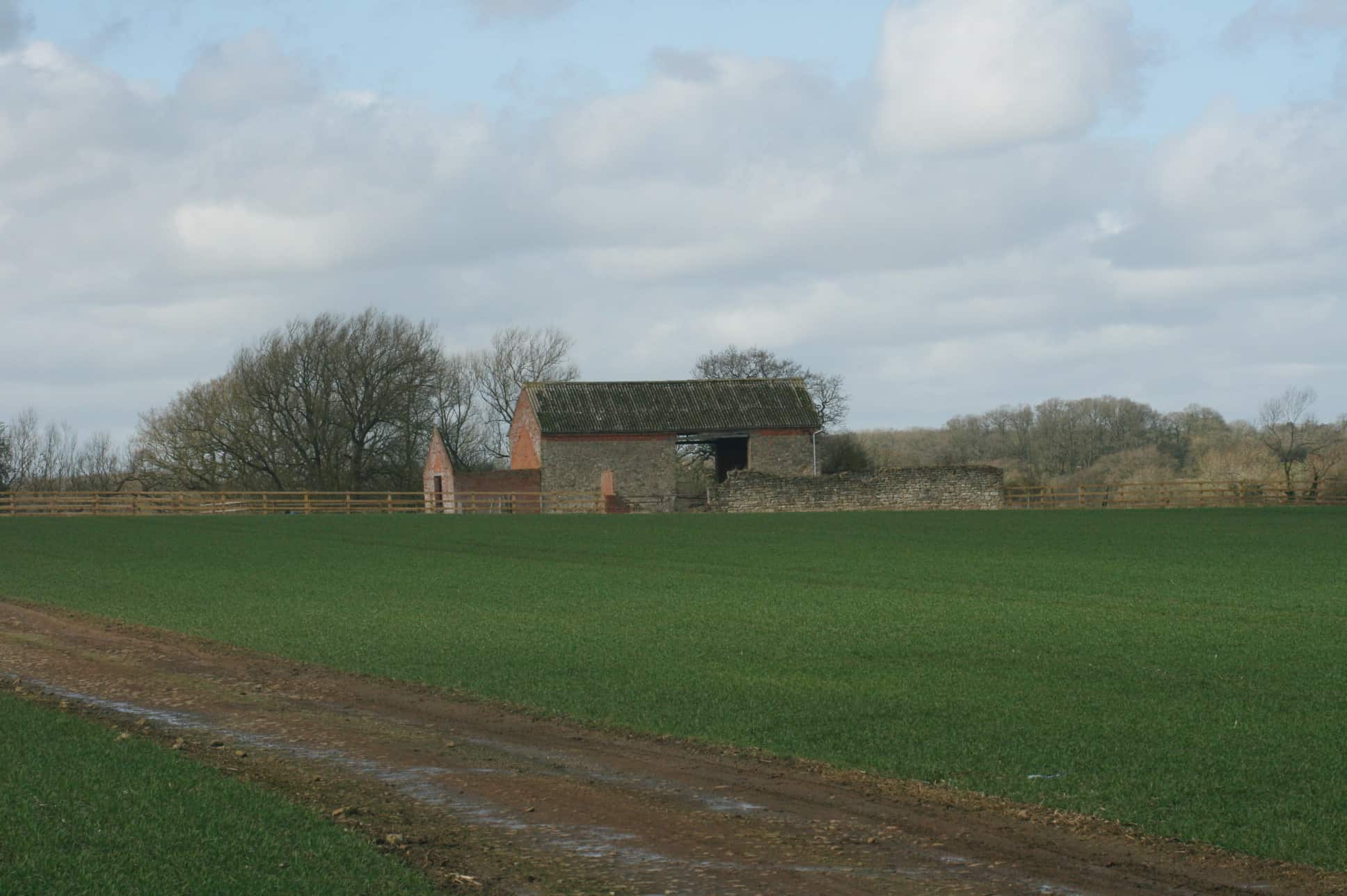 Before – The existing 'hovels' (open sided animal shelters) had mostly fallen into ruins