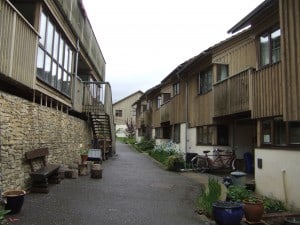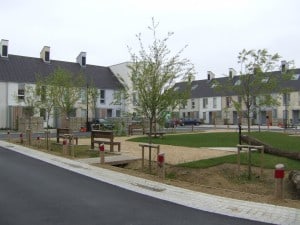 I presented a talk at Oxford Brookes University today on the subject of my masters (How Vernacular Technologies can be used in Modern Sustainable Housing Design) and how I apply it to my work today.
Does vernacular self-build have a future?
I spoke about how vernacular building is a time rich product and it has been written that as such it is no longer sustainable. In developed countries it is only the rich who have the money to pay others to self build to their design, in developing countries, only the Campesino's (farmers) have the time, while everyone aspires to the modern, climatically unsuitable brick buildings.
Poorer quality homes built today vs vernacular self-build
Ironically we live in far poorer housing stock now than we did when we had the time to build for ourselves (stone/cob country cottage versus thin walled brick facade suburban house; earth dwelling versus high rise concrete flats), albeit with all mod cons (indoor WC, power showers, televisions, computers etc).
Over-complicated technologies
I noticed when reviewing my masters case studies that a lot of the issues were associated with technologies, emphasising the need for good passive design, minimising the need for add on technology.
Self-finish custom-build creates less waste
I also noticed that many of the user issues were to do with personal preference over fittings. One example I gave was at the Swindon case study by Habhousing (Kevin McCloud's venture) with Glenn Howells architects and Stride Treglown landscaping. Small baths were fitted to save water use, however one father of 3 said he would have preferred a larger bath so that all 3 children can be bathed simultaneously and he will probably retrofit a new bath. Though this appears trivial, multiplied over a housing development it has waste implications. Had the occupants had final choice over these fittings, there would surely be less need for retrofit. In the self-build scheme in Stroud (Springhill Co-housing) by Architype, the community came up with a common design that was then subtly altered to individuals tastes in terms of fittings, room layouts etc.
This kind of semi-self-build seems to me to be a partial answer to the problem of self-build affordability, while still ensuring better quality homes with community and infrastructure. The biggest asset to the Swindon and Stroud schemes in my mind is the community and quality of design. These qualities would have been very high on the agenda of a vernacular builder, whether he was conscious of it or not.