Co-housing doesn't have to mean living in each other's pockets – it's about the spirit of co-operation
This is the third part of the Co-housing blog series, based on Clare's book.  Read Part 1 here and Part 2 here.
A Whole More than the Sum of its Parts
1-6 Copper Lane in London, designed by Henley Halebrown Rorrison, blurs the boundary between co-housing and non-co-housing a little more.  By allowing residents to be flexible about the extent to which they want to share, this scheme is well-adapted to a contemporary urban lifestyle.  Trying to create the feel of a traditional village in the heart of a metropolis like London would not make sense; a housing development that can be occupied in various different ways is a much more suitable solution.
Each home has two front doors: one private entrance and one accessed through the communal hall.  This places control in the residents' hands and allows them to be as private or public as they want to be in the moment.  If you are feeling sociable, or lonely, you can seek interaction, but if you are having a bad day it isn't forced upon you.
Copper Lane is an example of neighbourliness, rather than community.  Through cooperation a group of people benefit from lower living costs and higher quality spaces – especially the garden space.  At the same time they are not tied to the site and have the freedom to leave London and settle somewhere else, as many people like to do later in life.  This is a clever and elegant way of reconciling the typical urban "bubble" with co-housing ideals and principles.
Embracing Individuality
The Yard at Ashley Vale, Bristol, provides a sharp contrast to the Copper Lane scheme.  It ticks multiple boxes for rejecting the conventional developer model of providing housing by being not only co-housing but also self-build.  There is no unifying style of housing, as each self-builder came up with their own design, leading to a cheerful mish-mash of form, colour and materials throughout the site.  The houses are also in different stages of completion, so the overall feeling is organic and natural.  It is plainly evident that those who choose to live here, even those who are not the original self-builders, really care about their environment and where they live.  Having common beliefs, such as those concerning environmental sustainability and sharing economy, does not mean that these residents want to live in duplicates of the same house.  Each home at Ashley Vale is truly an expression of identity and aspiration, a clear antidote to "brick box" developer housing.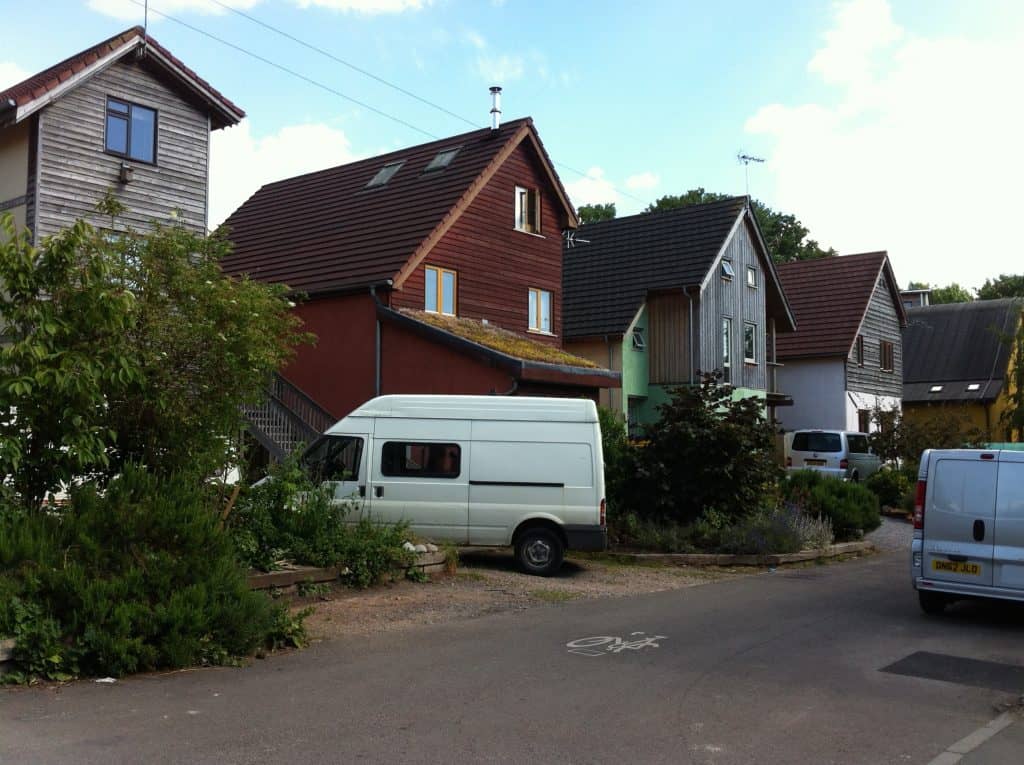 I take great inspiration from these housing schemes and the people who have realised them.  21st century living does not have to be the prescribed format it often seems to be, and feelings of "home" can be created even in the least conventional of circumstances (with a little help from your friends!).