At Home but Not Alone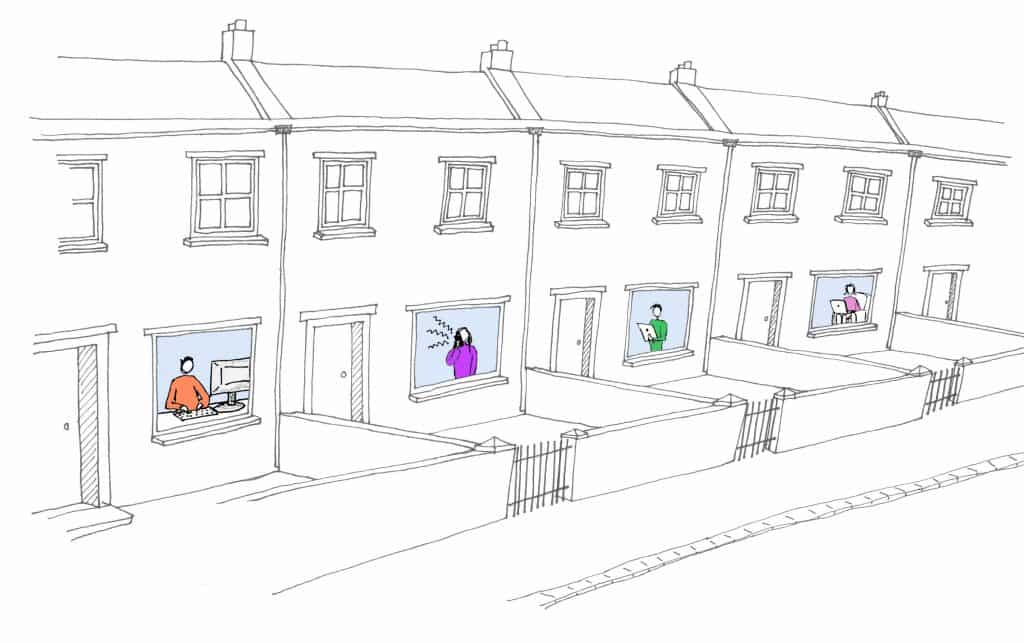 In my previous blog, "5 Designs that Challenge our British Perceptions of Home", I touched on the idea of home as an extension, or even more than that, a fundamental piece of our identity. "Home" is comprised of two main influential factors, one we control and one we do not: both where we come from and where we choose to live.  This is why perceptions of home are generated by lifestyle, which today is unrecognisable from 100, 50, or even 20 years ago.  The way we socialise, find our life partners, and interact in general has been completely revolutionised by a new, technology-driven, way of life.
In a world that grows more connected by the second, it is a cruel irony that loneliness is on the rise.  It has become normal to speak to somebody on the other side of the world at the touch of a button, but not to know your next-door neighbour's name.  However, when researching her book, Clare found many people keen to buck this trend and live communally.  Whether as a reaction against this rise in real-world social isolation, or simply an economic necessity, lots of groups of people around the UK are turning (or returning) to co-housing as their preferred way of living.
Just as with the concept of "home", the notion of "co-housing" has a multitude of meanings, and Clare investigated a range of housing schemes across the spectrum from those where some facilities are shared to those where residents' lives are completely intertwined.  The main principle that all the schemes have in common is that shared space means more usable space for all the residents.
Clare Nash talking about the benefits of community in housing design
Springhill Co-housing
Springhill Co-housing, designed by Architype, was the UK's first new-build co-housing project.  High quality construction and landscaping make this an attractive place to live for a broad range of people, both young and old.  Cooking, childcare, gardening and administration are shared by everyone, and the general atmosphere is that of a traditional village.  A sustainable community has been created through both architectural and non-architectural methods.  For example, the housing terraces are deliberately connected and clustered around jointly maintained public land, forcing frequent neighbourly interaction.  Communal meals cooked by residents on a rota system 3 times a week is a very effective way of gluing a fairly diverse community together.  Architectural features such as a common house and open-plan kitchen space support and facilitate this important ritual.  At Springhill, Architype recognised that it is the community that is "home", and they have rightly made this as durable and sustainable as possible.
This is the first part of the Co-housing blog series, based on Clare's book.  Part 2 coming soon….