Julia Phillips PII Architectural Assistant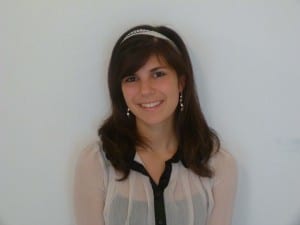 I graduated a year ago from Oxford Brookes University with a master's in Applied Design in Architecture, where my final submission was a design for a community workshop in an abandoned building in Athens.  My passion lies in low-tech, local solutions, especially the use of earth in architecture.  I love to be hands-on, and have helped build a number of small projects using earth and/or timber.
Before coming to Oxford, I worked for Kéré Architecture in Berlin, run by a German-trained architect originally from Burkina Faso.  I had the opportunity to work on a clinic, some houses and two schools, all to be built using rammed earth or CSEBs (compressed stabilised earth blocks) in Africa, as well as projects in Europe.  I have also worked for an NGO in Switzerland, helping to write guidelines and prepare training materials for humanitarian shelter operations.
I am very excited at the prospect of seeing the realisation of Clare's book on contemporary vernacular architecture, not only because architectural publishing is a field I am interested in, but also because this is a type of architecture I admire and would like to learn more about.
Team